Golden Valley Classic Brit Bike and Fun Trail weekend
Saturday 2nd Sept Club Fun Trial and Sunday 3rd Sept Brit Bikes and Twinshock Only. Location Ashen Plains .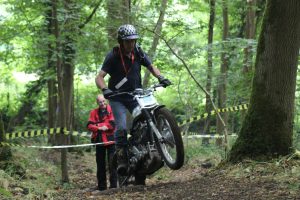 The Saturday Fun trial is open as a club trial with the standard club classes. First bike away Saturday is at 1400hrs, there is camping and facilities onsite for all those who wish to stay please see Ashen Plains Campsite for details. The Sunday trial is open to Brit bike classes and Twinshock Classes only please refer to club classes. First bike away Sunday is at 1030hrs. We hope to see you all over the weekend there is plenty of good parking and room if you want to stay over night.