If you have any Questions or Comments
See below for the next trial and Online Entry
Our Next Trial Wednesday May 26th. Closed to members only trial at Tinkley lane
Signing on at 1700hrs. First bike away 1730hrs.
This will be a Practice Trial
Covid restrictions will still be in place so entry will be online
Please click here to enter
Results for the Stancombe Park Estate Farm trial 04/04/21
Letter to our Members from Bill Ward
Club President on behave of the Committee
2021
2021 season
Dear G.V.C.M.C.C. Club Members .
As you are all very aware everyone is in a most unusual situation due to the current Covid epidemic and the necessary restrictions caused by this. The committee would like to assure you all that we will continue to monitor the situation via the A.M.C.A. with the aim of providing you with the opportunity to get the Bikes out again as soon as it is safe to do so.

During 2020 we were able to put on quite a number of practice days and trials ,a total of 10 events when things were eased during the year and we will strive to do the same again this year when we can.

We anticipate that it may be a little while before things are eased and that it is likely to be a gradual easing of the restrictions during the first half of the year . We think that at first, we may be limited to practice days again as per last year which will most likely be held at Tinkley Lane.

Unfortunately we have had to abandon running the March Hare and also it will not be possible to hold a round of the Euro Cup trial in the summer as the date has been allocated to a round being held in Belgium.

We will aim to hold as many of the club trials as we can when restrictions are suitably eased , the venues will be arranged when we know which dates are viable.
We will keep you informed about these events via the web site so please keep an eye on it for events ,dates and entries etc.

As we indicated on the web site current memberships from 2020 will be carried over up to the end of 2021.

Again, due to Covid restrictions the committee have decided it would not be viable to hold the A.G.M. this year and to continue with the current Committee until the end of the year.

We hope you are all managing to keep well and still able to get the bikes out when we are able to start up again.
Regards to you all BILL .
New dates for 2021
(Don't forget if you joined the club in 2020 your membership continues into 2021 at no extra cost or need to rejoin)
The latest review from AMCA
In consideration of Government guidelines and a risk assessment completed by the AMCA guidance has been provided to aid event organisers to take a considered approach to their interpretation of the Government guidance to protect riders and officials.
The current Government strategy is to: –
Gloucestershire is now in Tier 4 Stay Alert / Control the Virus / Save Lives
The Government strategy is subject to periodic review and this guidance will be reviewed accordingly and should therefore be considered to be in a constant state of flux to ensure compliance with current guidance.
NOTE: Permit authorisations may be withdrawn at any time and with very little notice. Face Masks must be worn by riders when not riding. Rule of 6 is now enforced at trials and no spectators. Thanks for your co-operation.
Full details will be included in your Final instructions Email, this is sent Friday before the event. You will not hear anything before unless the event is cancelled.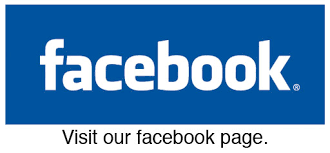 Golden Valley Classic Motorcycle Club
Motorcycle Club was formed to promote Pre-74 Classic trials with the focus mainly on British bikes. Nowadays with the increased cost of such machines we have included other Classic classes into the events we run, in an effort to be more inclusive to the modern Classic rider and his choice of machine. Based in the heart of the Cotswolds where trials have been established since the early 20th century. Trials are classified as a problem-solving event; they are not a speed event and to a certain point tend to be a social gathering.We normally have around a 80 riders at our one day single venue events, more at our key events such as the March Hare road trial, The Gerry Holdstock Euro Cup and if you want to escape for a few hours our Xmas fun trial. We also hold our dinner dance and attend the odd show where the club supports members with free coffee and a friendly face!
We aim to put trials on to suit all abilities, our rider's ages cover a good range, as do their bikes. Ariel, AJS, BSA, Cotton, Dot, Greeves, Matchless and Triumph. While some of the Twin shocks include Bultaco, Honda, Montessa, Ossa, Yamaha, to name but a few. Youngsters and seniors can ride Mono shocks.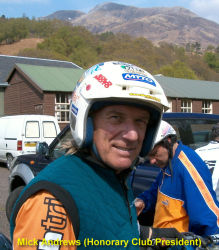 We'd encourage anyone to come along and watch or observe a section. If you'd like to have a go we have three route Expert, Clubman and Gentleman. The gentleman's route allows for beginners or those wishing to take a less demanding route between the start and finish markers. You can enter most of our trials on the day watch the website "Stop Press" for details. Pre entry is for the March Hare, Gerry Holdstock Euro cup entry forms will be on the website. Golden Valley Classic is affiliated to the AMCA and as such, membership of a AMCA club is required to ride our events, this can be on a yearly or daily biases and is available at signing on.
So if you need advice on starting or wish to rekindle a lost passion or you're an established rider come and join in a fantastic sport with a great club you won't regret it.